BUILDING BLOCKS FOR YOUR SUCCESS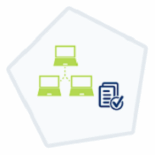 Tracking Switch
Tracking is the basis for our products Private Network and Cross Channel Tracking. Elements of tracking, e.g. the tracking switch, can also be combined with the Universal Tracking Container.
Our Order Management helps you to manage all leads and sales from all networks in one place, and to update them automatically in the networks.
Campaign Management
Manage your online-campaigns with our Campaign Management (CM), including integration of other Ad-Servers/Ad-Networks and accounting for publishers and advertisers.
In addition to the classic campaign management, we offer valuable tools for optimizing your publisher payouts and for an easy-to-use, partly automated management of your newsletter approvals.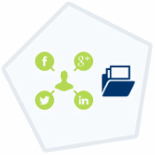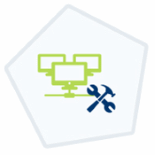 Private Network
Private Network provides you with a comprehensive toolset. Operate your own partner network and integrate additional features such as SEM. SEO or display advertising. Flexibility and transparency are the strengths of this solution.
Cross Channel Tracking
Evaluate all online media activities centrally from a single point with Cross Channel Tracking (CCT). This way, you gain a comprehensive overview of all features and can evaluate and rate the success of individual advertising channels.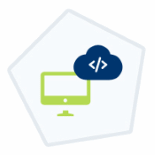 Universal Tracking Container
Supplement your tracking with Universal Tracking Container (UTC). The container tag takes over the management of all tags on your website, saves you the often bothersome integration or disconnection through IT and enables you to take direct action. Plug & play however you wish.
MEET OUR VISIONARIES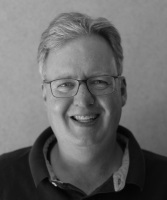 Henrik Blase
Henrik Blase is the founder and managing director.

His vision is to introduce an independent, comprehensive and innovative online marketing tracking suite on the market in the form of Universal Media Solutions.
Andreas Warning
Andreas Warning ensures a hassle-free process flow of back-end operations and optimum data security at 22-Visions GmbH.

His vision is to provide the technical backbone for Universal Media Solutions (UMS), which also fulfills the customer requirements of tomorrow and to secure the innovative advantage of the company.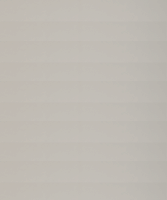 Dominique Madeleine
Dominique Madeleine takes care of providing Universal Media Solutions (UMS) with innovative features.

In almost two decades of experience, the founder of affilinet gathered substantial knowlegde in all aspects of online marketing.
The Tracking Suite from Universal Media Solutions combines the knowledge, experience and vision of well-established performance professionals.
ADVANTAGES AT A GLANCE
Innovative tracking technology with cookie separating filter, de-duplication and single tagging.

Comprehensive analytical methods through customer journey analysis

Cockpit for control of a I campaigns, programs, countries or customers.

Multi level rights management

Flexible and high-performance statistics including all important performance indicators.

Management of flexible remunerations (CPM to CPA) for cooperatior partners

Network function with separate interface for cooperation partner

Advanced campaign management